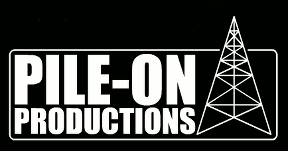 Show
Installation design and production for galleries, facades, architectural features and multi-screen, muilt-channel site specific art.
I love getting moving images into the public realm, whether it's for my own work or in collaboration with other artists.
Let's talk about where and how we could make the greatest impact - get in touch.

3 channel synced HD projections on 5 silk hangings for Denise Zygadlo's gallery installation.

10 channel synced installation in Bankhill Ice House, Berwick-upon-Tweed.
©Pile-on Productions 2015